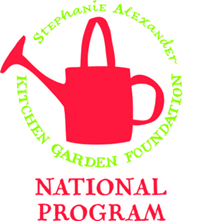 Knowing where food comes from is a wonderful place to start the pleasurable food journey. At Brookside P-9 College, Year 3&4 students learn about all different parts of plants we can eat, how to grow, harvest and cook seasonal produce.
In the kitchen, students work collaboratively in small groups to follow recipes and to practise simple skills as well as kitchen clean up. We always aim to use the produce that has been grown in the garden to create simple themed meals that are healthy. The best part of all cooking sessions is the enjoyment of sharing the fresh food that was prepared by the groups and the positive food language that can be heard echoing around the dining table.
In the garden, students learn about a plant's life cycle and what it needs to grow into a healthy harvest. We observe the seasonal produce available and grow vegetables that can be used in simple recipes. Students discovers the importance and the many benefits of composting for a more sustainable environment. The most exciting project that we have to look forward to in 2018 is getting chooks and collecting fresh eggs.